Get early access to improvements and new features that will be released in the next Prisma3D version
---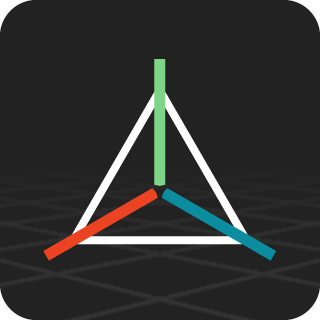 What is the Beta?
The Beta version is an early stage of the next full version of Prisma3D. This version contains improvements and new features that are waiting to be tested. By signing up to the Beta Program you get exclusive access to this version. Feel free to try out everything, and keep in mind that features might behave unexpected or do not work. Simply write a short report about your experience to help improving Prisma3D.
---
New Features are waiting for You!
Brand-new rigging features
Apply a character rig on a custom model in just a few clicks
Use a powerful inverse kinematics system for posing
---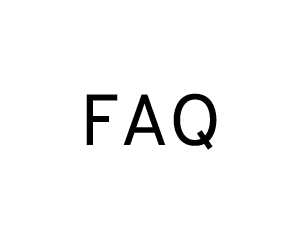 Open the Google Play Store Link
Scroll down until you see "Join the Beta"
Wait five minutes
Download the Beta
Via the Bug Report Prisma3D Beta v2.1 Form.
Please be as precise as possible in your report, in order to make it possible for us to recreate the problem. You can also upload screenshots, if this helps to describe the bug.
The Beta has the purpose to test upcoming improvements and features. To limit the number of affected devices in case of problems, there is a limit of 1500 users for the Beta testing phase. Once the first problems are fixed and the release is stable, we might open Beta testing for more users. To stay informed, make sure to sign up for our newsletter and check the website!
The Beta version is an early stage of the next full version. The development will take time depending on how the Beta performs. During the next time, we will fix problems that occur and are reported. Setting a fixed date for the next version is not possible at the moment. We will keep you up-to-date on our website and with our newsletter.
In case you don't want to be apart of the Beta anymore, you can leave the Beta on the Play Store where your joined it. Please note, that any projects you have created in the Beta can not be opened nor downgraded in the older version. Only projects you saved with the "Save Projects" button will stay on your device after uninstalling Prisma3D.
How to leave the Beta in the Google Play Store: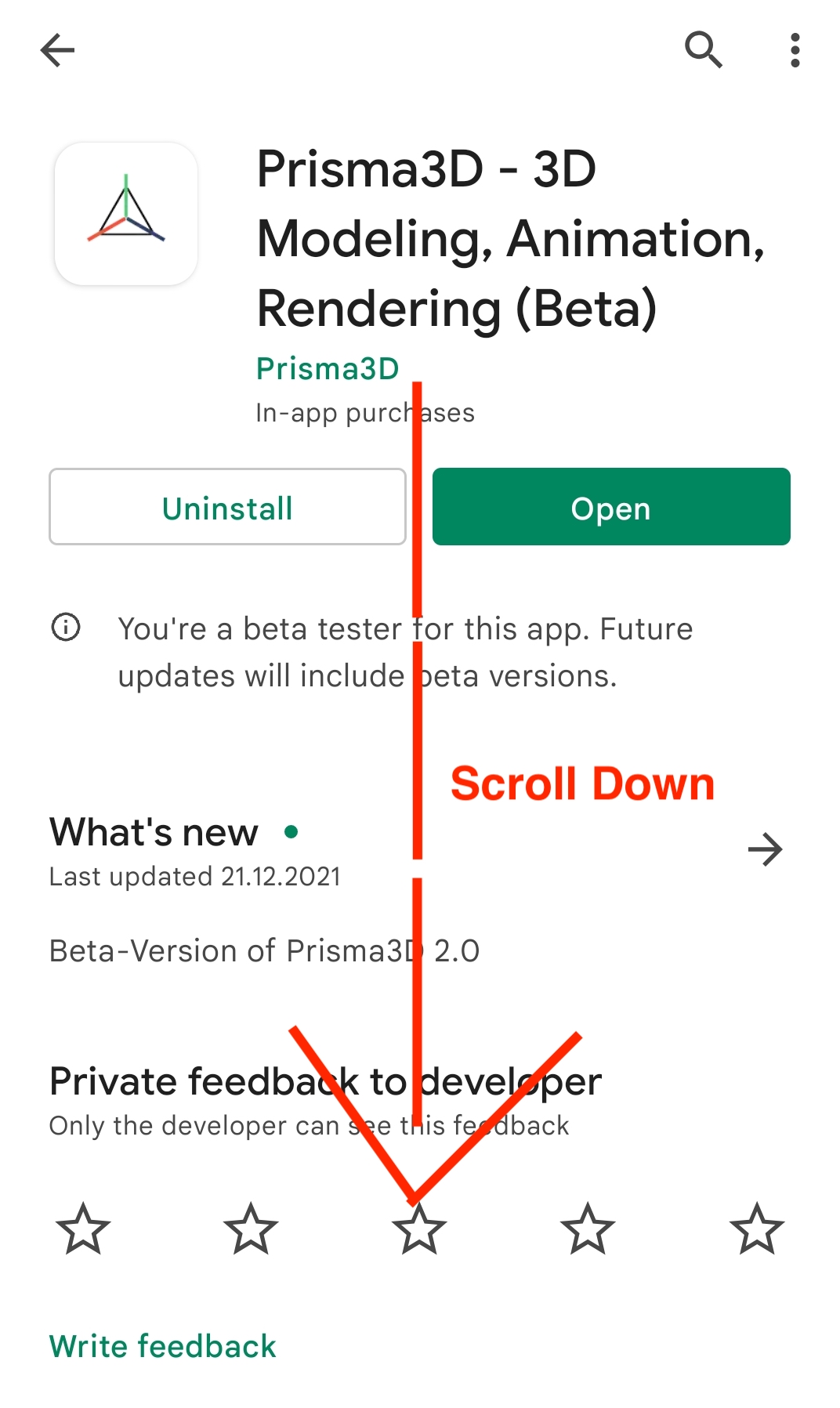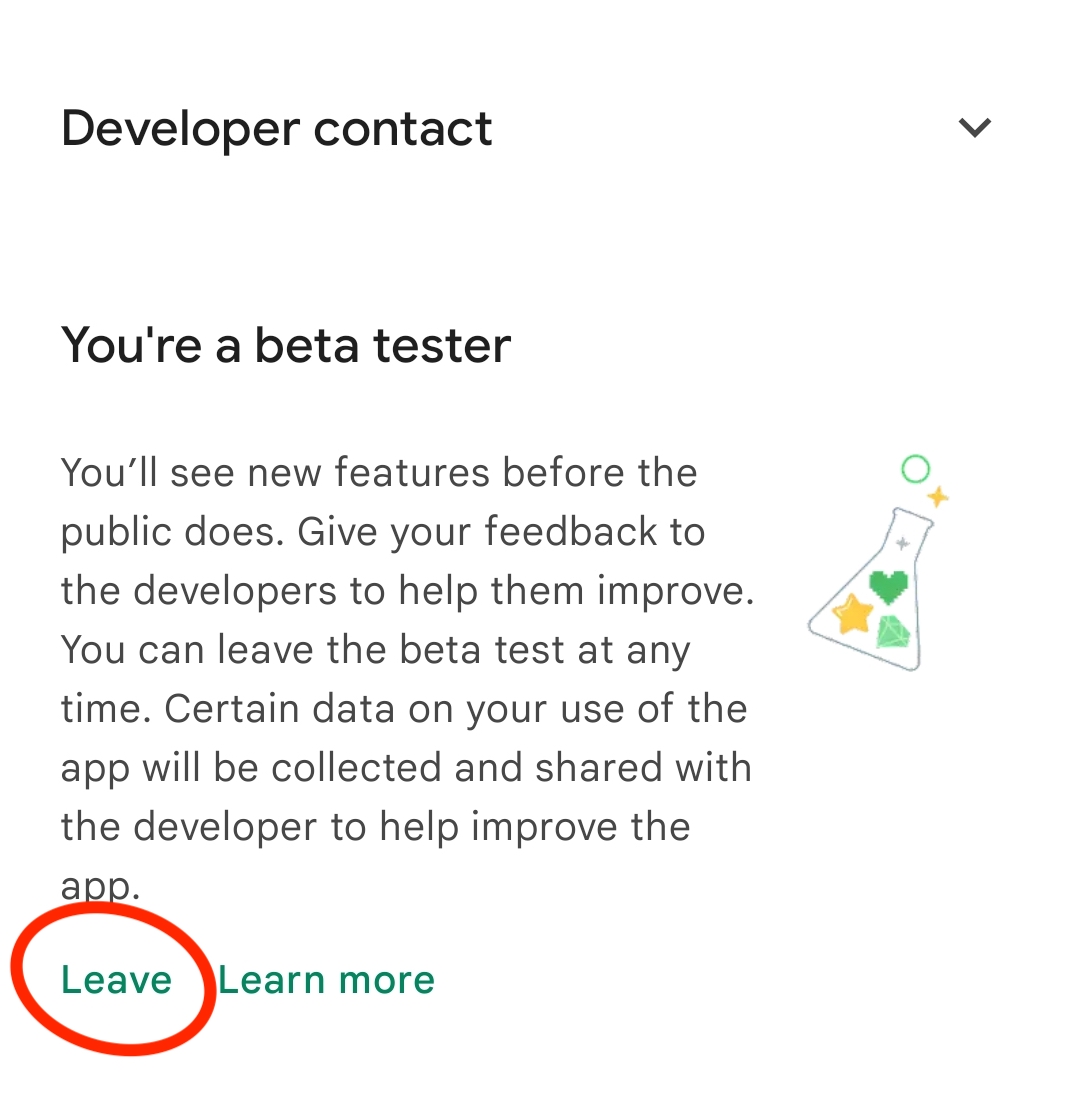 Download and open a file browser app (e.g. MiX plorer, X-plore, Solid Explorer 2.88)
Use the file browser app to navigate to your backup.zip and extract it
Copy the folders inside the extracted folder to Android > data > com.prisma3d.prisma3D > files
Overwrite all existing folders
Done! Open Prisma3D and you will see your projects!
You have another question that is not listed here?
Contact us via e-mail
info@prisma3d.net
. Please note that we might not be able to respond to every e-mail we receive. However, you can be sure that we read every e-mail thoroughly and consider it for further improving Prisma3D and the Beta Test. Common questions that we receive will be listed and answered here.